You probably want to punch me right now because of the term "homepage", but don't get mad yet! I'm talking about your index or start page, not your website. Confused? Nevermind! Maybe not everyone thinks it's crinchy when a client calls his website a homepage.
But let's skip this and get ahead with the topic at hand: Homepages and landing pages. You may use these two words interchangeably, because your start page is, in a sense, also a landing page. It's often the first page a user visits, or 'lands' on. Still, they're used for different things in marketing.
You might've never thought about the differences between landing pages and homepages and did things right by following your intuition. 
But now you will learn what sets those two pages apart. What are their secret powers, and when/where to use which page? Knowing this helps you to promote your business and products.
Your homepage provides users with a variety of information
Your start page's goal is to give users an overview of what you're doing. Additionally, it provides links to your website's other relevant pages for further reading.
Let's say you're a freelance developer with a business website and a blog. On your homepage, you talk about what you're doing and link to your service site. Potential clients can read more about what exactly you're offering and contact you there. Also, you point out your blog, where you write about programming and link to it. Visitors to your page can now decide what they want to read next, click a link and move on to another page.
You may place call-to-action buttons on your start page to let users contact you or subscribe to your newsletter. On sales pages, your buttons should only lead to one destination, like filling out a registration form. Your homepage is an overview of what you offer, not a sales page so you can include various actions to address your users' needs.
Your homepage:
gives users an overview of your business and your website
animates users to visit another page of your website
can include various call-to-action buttons with different targets
Your landing page focuses on one specific topic
A landing page promotes or sells your new product/service or offers information for an event you're organizing.
You focus on this one aspect of your business and define the goal of your page, or what you want your users to do. You may want users to sign up for your newsletter, buy your ebook, register for an event or your product's trial version.
All information you provide should focus on this topic. Cut out your website's navigation and make sure your call-to-action buttons lead the user to one destination.
Your landing page:
gives users information about one topic, like your new product
animates users to click your call to action button and take one specific action, like subscribing to your newsletter
does not include unnecessary links that could lead your visitors away
Are you launching a new product? Create a landing page if possible, with its own domain name. Update your social media profiles with the link to your landing page. This page might be temporary, contrary to the homepage of your website, so you have limited time to generate traffic. You could accelerate traffic by running ads on Google or Facebook, create Newsletter campaigns and the likes.
Read more about landing and sales pages in my article 10 must-haves for your first sales page.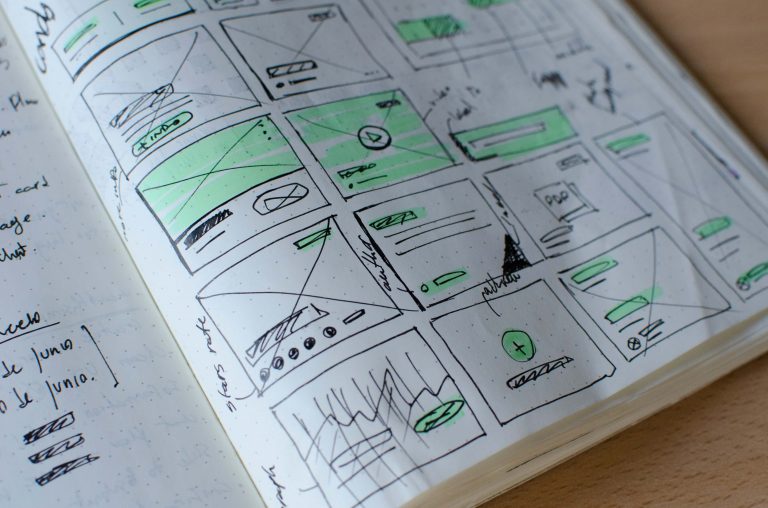 Let's summarize the differences between landing pages and homepages
Use landing pages if you want people to know about one specific product/topic and want them to take a particular action. For example when you're launching a new CMS. Create a landing page which tells users everything they need to know about your product and add call-to-action buttons. Those buttons could lead them to a registration form for a free trial.
Use your homepage to show off the palette of things you're offering and provide links to different sections of your website for further reading. Also add opportunities to take action, like contacting you or subscribing to your newsletter.
Hope this quick post about the differences between landing pages and homepages helps you save some time when you have to decide whether you need a landing page 😉